Exterior Design
Most Important Element of Construction Site and Its Benefits
Do you know the crucial element of the construction site?
The answer is a temporary fence, as it ensures safety at the location of construction. It is an amazing option for those who need flexible fencing options. Since the construction site can be dangerous to passers, it's crucial to have boundaries that define the restricted area at the construction site. Because of the advantages it offers, construction companies are highly reliable on it to prevent the location from theft. Moreover, it helps in organizing everything in a better way. The best thing about the temporary fence is that you can buy them and rent them as per your needs.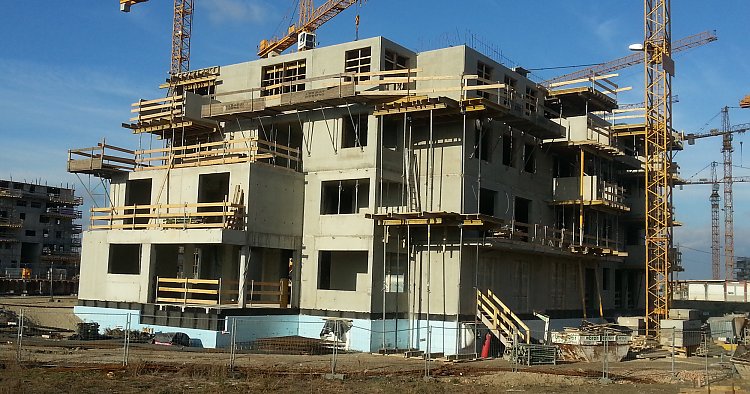 Temporary fence providers deliver and install fences at the location in the best possible way. However, to ensure that you get the best quality fence, do thorough research on the company you are buying or renting from. Read reviews about the services of fence providing companies on the internet, check their experience, prices, and customer support services. After that, select the company you find the best for the temporary fence.
Let us see why it is recommended to install a temporary fence at the site –
Temporary Fence is Versatile –As the requirements of a fence keep changing at the construction site, a portable fence is ideal because it can easily be designed and configured. It is versatile and can stand strong in harsh weather conditions too. When not in use, it can be removed and stored also. For this reason, you can use it for emergency and outdoor events as well.
Temporary fence is easy to install – When it comes to construction, there are several activities involved that need your attention. With several tasks being performed at the construction site, you need boundaries to separate the construction site. However, you cannot install permanent fencing at the site as it is time-consuming, and also, you will not need it after the project is over. So, it would help if you had a fencing option that is easy to install. Temporary fencing can be set up easily, and there is no hustle involved.
Temporary fence is easy to use – As a temporary fence is portable, it is user-friendly and can be used for many services.
A temporary fence is a cost-effective option – If you want portable fencing that can be easily moved from one location to another, what is the purpose of spending a huge amount of money on the purchase and installation of the permanent fence? The smart decision you can take is to rent a temporary fence as and when required. Renting it doesn't cost much, and thus your considerable amount of money can be saved.
A temporary fence is ideal for controlling the crowd – If you want to avoid the crowd at your construction site, a temporary fence can help. It creates boundaries for the site and keeps people away from the location.