Have you decided to kickstart the new year with a freshly painted home? Painting your home without the help of professional home painters can be intimidating if you have never done it before. However, if you step into the project knowing what to expect and are completely prepared, it can be a cakewalk.
Lucky for you, we have got your back. Here is an ultimate guide that will help you master the art of painting your home.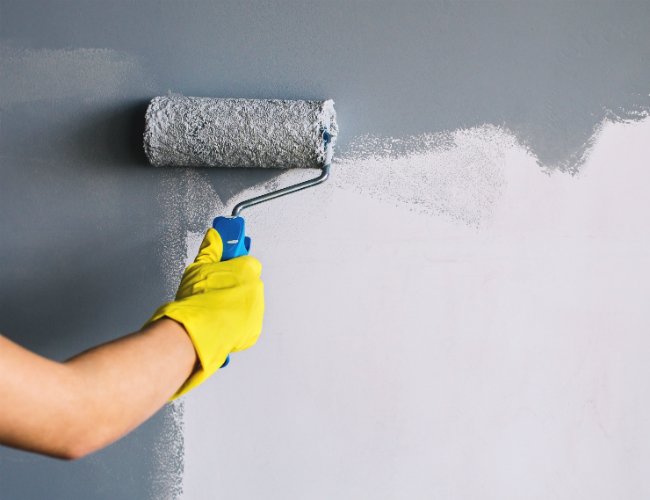 1. Decide on the paint
Do your homework and pick the hue, finish, and brand of paint you want to buy. You should bring paint swatches and test them on the walls before buying your colors.
2. Decide on the coat 
You must decide on the number of paint and primer coats you want to go for. This will help you purchase the right amount of paint. Typically, two coats of primer and two or three coats of paint are ideal.
3. Gather the tools 
If you have decided not to hire a home painter and DIY your way through a home makeover, gather everything you need before jumping into the painting part. You will need primer, paint, paint tray, paint rollers, and paintbrushes. Besides these, you will also require sandpaper, sponge, painter's tape, ladder, rag, drop cloth, paint sticks, and a ladder.
4. Prep the room
Make sure to open the window to allow sunlight to pour into the room or switch on the lights if you are painting at night. Keep the windows open and switch on the fans to ensure that the paint dries quickly. Put a drop cloth or a canvas sheet to protect the floor and cover the furniture and other décor pieces you don't want to paint. If you have vintage furniture in the room, you can consider relocating them to another room.
5. Prep the wall
Before you dip the brush and start the paintwork, make sure that the walls are clean. Gently wipe all the barriers that you wish to paint and wait till they are scorched before you start painting. Cleaning your walls will not only save you from dust allergies but will also make the paint last longer. After cleaning, patch up the holes or dents in the wall and use sandpaper to smooth it out.
6. Decide on your painting technique
Are you comfortable with the old school paint brushes, or do you want to go for paint rollers? If you are using a paint roller, make long strokes in a W pattern to cover a larger space in a short span. A pro tip is to use a combination of both the brushes and the rollers. You can use the brushes to paint the trims, windows, and other nooks and crannies that your roller won't be able to reach.
7. Use a painter's tape 
Before you start painting, mask the edges, trims, and corners with painter's tape to ensure that your paintwork turns out to look like it's done by a professional.
8. Don't ditch the primer 
With a primer, you can achieve a clean and smooth canvas for your wall paint. Your primer will also act as an extra protective layer and prevent the color from peeling off.
9. Paint correctly 
Once the primer has dried off completely, paint your wall with a brush or a roller. Let the first coat dry completely before you go for the second coat.
10. Paint the ceiling first 
If you are worried that you will splash the paint everywhere, a pro tip is to start with the top. In this way, it won't matter if you spray the walls as you will be painting them soon.
With Asian Paints Safe Painting Service, you can hire professional home painters who will help you with everything right from picking the perfect hue, planning, execution to the post clean up.