Outdoors
Advantages of Outdoor Living Space
Are you planning to renovate your home?
If yes, then do consider adding an outdoor living area if you don't have it. Even a small outdoor space can be beneficial as it increases the value of your home and improves your overall health. Just think of sitting outside with light music and enjoying the sight of nature; it's going to be good for your well-being. Moreover, the best thing about extending your living space is that you can spend quality time with your friends and family.
Let's explore the amazing benefits of adding outdoor living space.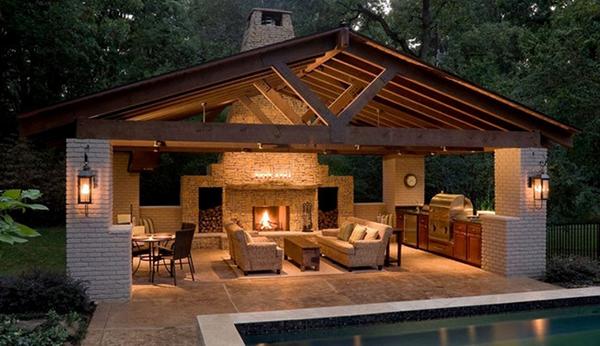 It is a great investment – Investing in a professionally constructed outdoor space can help in increasing the value of your home. It enhances the curb appeal of your home. If you are planning to sell your home in the future, it sells quickly because of added beautiful space. Plus, potential buyers agree to pay the amount asked.
 It is a source of entertainment for kids and teens – If you have kids or teens at home, then adding outdoor living space can be an excellent source of entertainment for them. They can play outdoor without leaving home. Your kids will be in front of your eyes all the time. Frankly saying, your children will thank you for an amazing outdoor space where they can play and have fun.
It adds to the beauty of your house – Elegant outdoor spaces that professional builders construct can make the exterior of your home look more beautiful. Your neighbors will feel envious of you for having a well-maintained space. Moreover, every time you will look at your home, you will feel proud to own it.
It adds more space to your home – Wants to make your home look bigger without spending much money? Then outdoor space construction is the answer. Plus, if your family is growing and you want to stay away from the crowded indoors, outdoor space can help. You can relax there and can even do your work while enjoying nature and its beauty.
You can plan a small get-together here – Having an outdoor living space, you can host a small get-together at your home. Imagine sitting with friends in your well-constructed outer area with landscape lights turned on, having dinner, and gossiping. It is going to be real fun. Thus, outdoor space can create beautiful memories for you.
It brings several health benefits – You may be surprised to know how beneficial it is for your health. When you invest in outdoor construction, you also invest in your health indirectly. When you spend time under the sun, your vitamin D level increases. Also, by spending time in fresh outdoor air, your immune system improves. Furthermore, when you stop for a while and smell the greenery and plants outside, you feel relaxed, and your mental health improves.
After knowing all the benefits of adding affordable outdoor space, what are you waiting for? Contact outdoor living constructors today and get a charming outdoor living space.